From Washington D.C. to New York City, the north east is about to receive its first major snow storm of the season. Fortunately, however, this is the twenty-first century. Check out the following apps to help make your snow day experience as painless as possible.
1. Dark Sky
Unlike other apps, Dark Sky will predict when it will rain or snow down to the minute and in your exact location, which can help you plan when to run out to the store or walk the dog. The app also features beautiful radar animations, allowing you to track and view the path of the storm.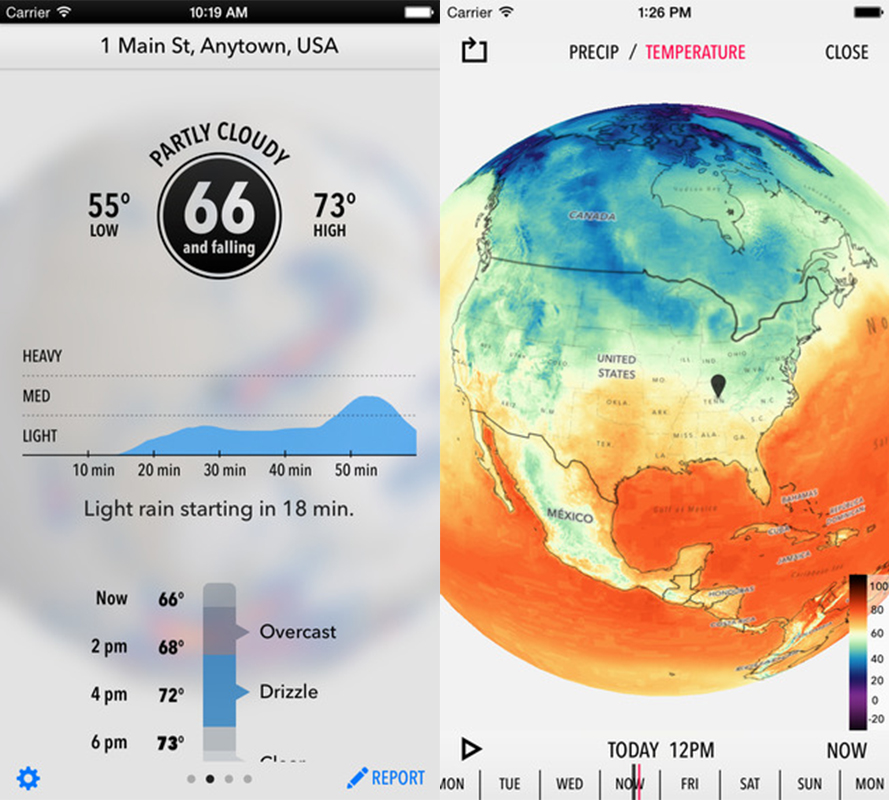 2. Honk
In the event you're out on the road and something happens, roadside assistance will be critical. Honk makes it quick and easy, offering 24/7 services like towing and fixing a flat tire—all without a monthly fee, taxes, or tipping. The service even boasts a turnaround time of 15 to 30 minutes for drivers in more urban areas.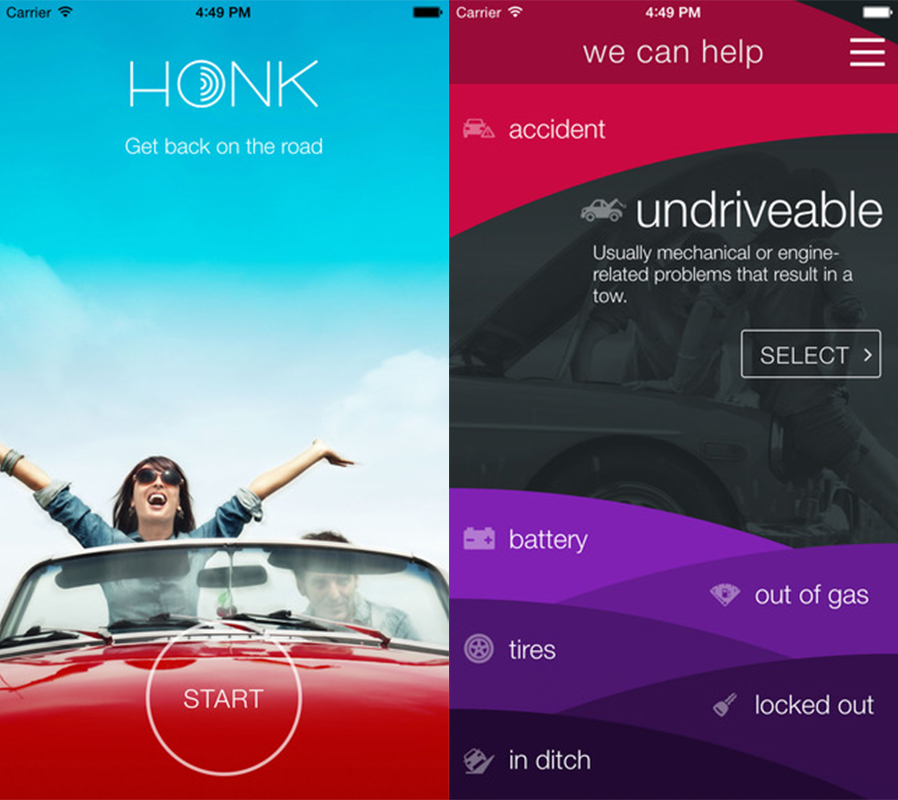 3. Utility Company Apps
With severe snow comes the possibility of power outages. Be sure to download your electricity provider's app so that you can report or check on the status of power outages in your area.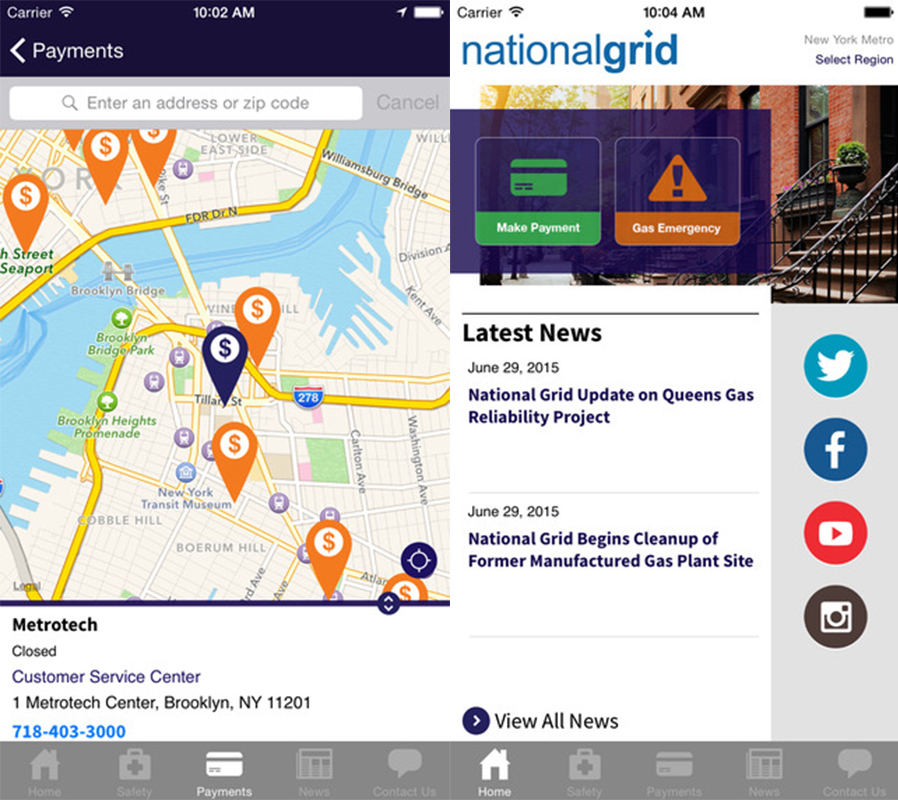 4. Plowz
We live in a world where we can order pretty much anything on our smartphones—plowing services included. With Plowz, you can hire someone to shovel your property, which means you no longer have to swap out the hot chocolate and season three of House of Cards for back-breaking manual labor. Simply enter your home address, a description of your driveway, and the closest Plowz driver will add it to his or her route.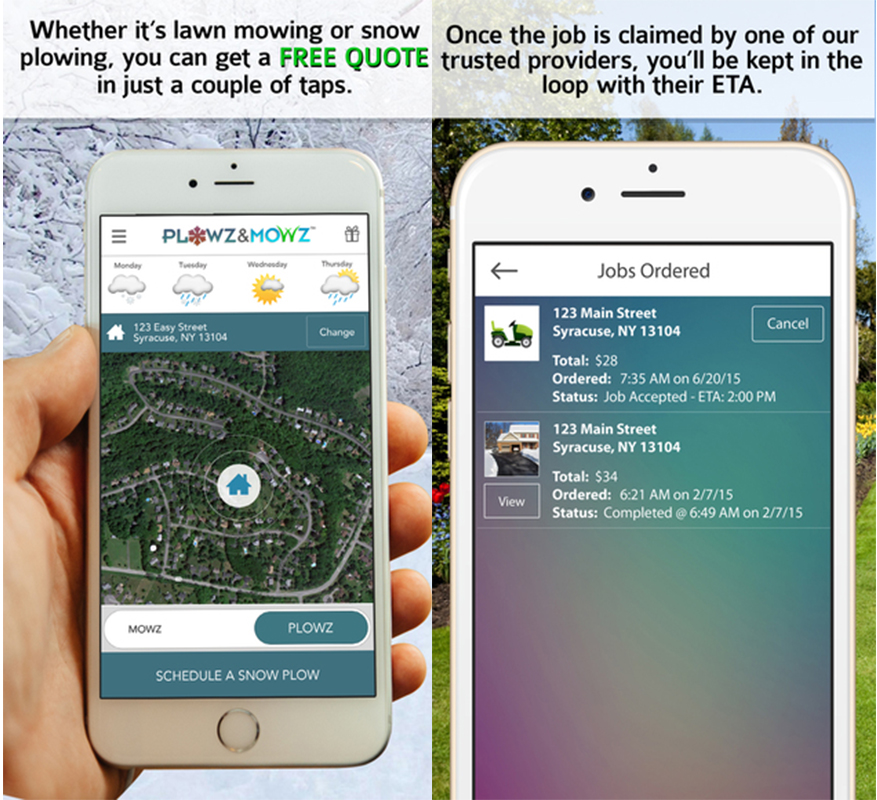 4. GrubHub
Remember when I said we live in a world where we can order pretty much anything on our smartphones? GrubHub consolidates open (and delivering) restaurants in your area, allowing you to place an order online. Not only does this app come in handy during inclement weather, but also anytime you don't feel like cooking—or, you know, walking more than the ten-foot distance between your couch and the front door.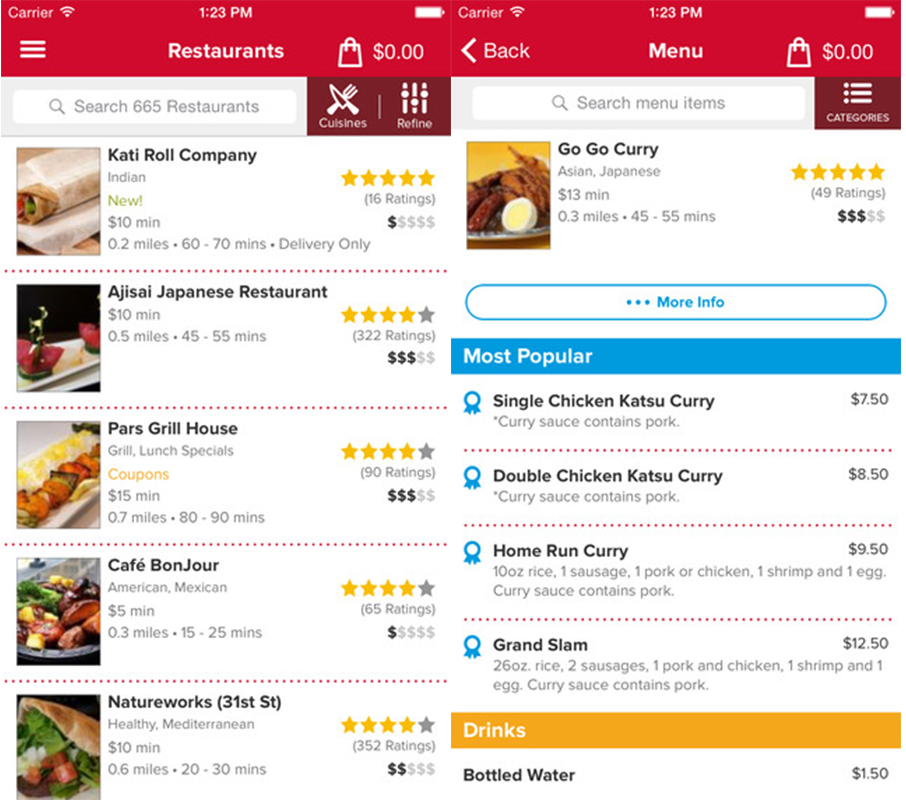 Bonus: Weather Puppy
No explanation needed.