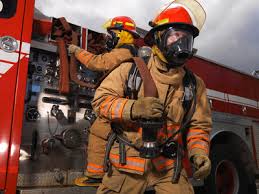 AT&T on Monday publicized FirstNet progress, saying the dedicated first responder network now has more than 600,000 device connections and Band 14 rollouts are tracking ahead of schedule.
FirstNet, a public safety network built by AT&T through a public-private partnership with the FirstNet Authority, is being used across 7,250 public safety agencies.
Some of the latest agencies to sign on include AAA Ambulance Service, American Medical Response, Anchorage Police Department, Chicago Police Department, Elmore County Sheriff's Office, Federal Emergency Management Agency (FEMA), Seattle Fire Department and the U.S. Coast Guard.
AT&T is gaining new subscribers as well, as the operator noted nearly 50 percent of FirstNet connections are new subscribers rather than AT&T migrations.
FirstNet coverage is also expanding, with Band 14 now deployed in more than 600 markets and blanketing more than half of AT&T's total nationwide coverage targets. In addition to Band 14, FirstNet subscribers also have access to all AT&T LTE bands.
"Our team remains focused on delivering the modern capabilities, coverage and capacity needed to strengthen first responders' communications nationwide. These results serve as another proof point to show the work is paying off for Public Safety," said Chris Sambar, senior vice president of FirstNet, AT&T, in a statement. "We've entered the second year of our FirstNet Band 14 rollout with incredible momentum, already tracking well ahead of schedule, covering more than 50% of our total nationwide coverage targets. And we don't intend to slow down as we keep delivering for those we rely on most."
AT&T also said the carrier has added three Flying Cells on Wings (COWs) to its fleet of deployable network assets. COWs can hit heights of up to 400 feet and withstand top wind speeds of 25 mph. The COWs will be outfitted with Band 14 in the second half of the year, according to AT&T.