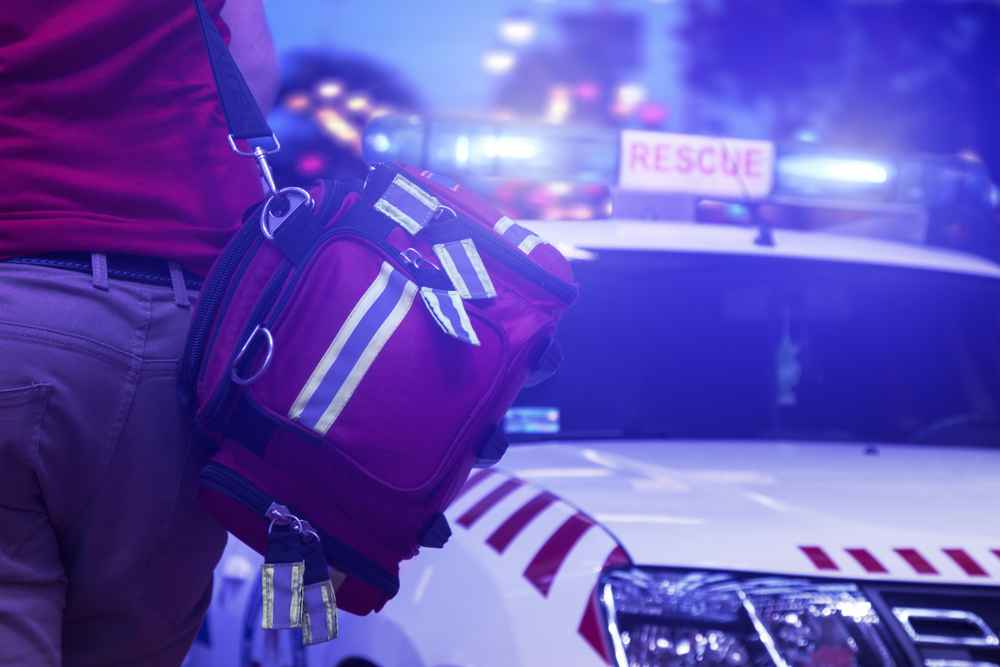 States enrolled in the FirstNet first responder network will see their emergency personnel given priority access to communications networks for the first time, AT&T announced Tuesday.
The telecom giant — the federal contractor for the First Responder Network Authority — said in a statement that "ruthless preemption" is now available to states and territories that opted into FirstNet and subscribe to its service.
The service prioritizes first responder communications and, in the event networks become congested as a result of emergencies or large gatherings, shifts non-emergency traffic to another line so emergency calls, texts and data transmissions can get through.
AT&T said preemption was a top priority of public safety officials during negotiations and noted that the company met its goal of deploying the service by the end of the year.
"This is game-changing for first responders, and as far as we know, this is the first-ever launch of preemption at this scale in the world," Chris Sambar, who heads AT&T's FirstNet operations, said in the statement.
The company added that states that opt out of FirstNet will not be able to offer similar services until an alternative plan is approved and Band 14 is deployed, "which will likely take years."
Rival companies competing with FirstNet for state contracts have criticized the authority's lack of transparency and flexibility over the 25-year life of the contract. Thirty-four states indicated plans to opt in to FirstNet, while New Hampshire plans to build an alternate network with Rivada Networks.
Remaining states face a Dec. 28 deadline to opt in or consider rival bids.
"The launch of preemption is a tremendous achievement for public safety personnel — who have asked for, fought for and needed this solution for years," added FirstNet CEO Mike Poth.