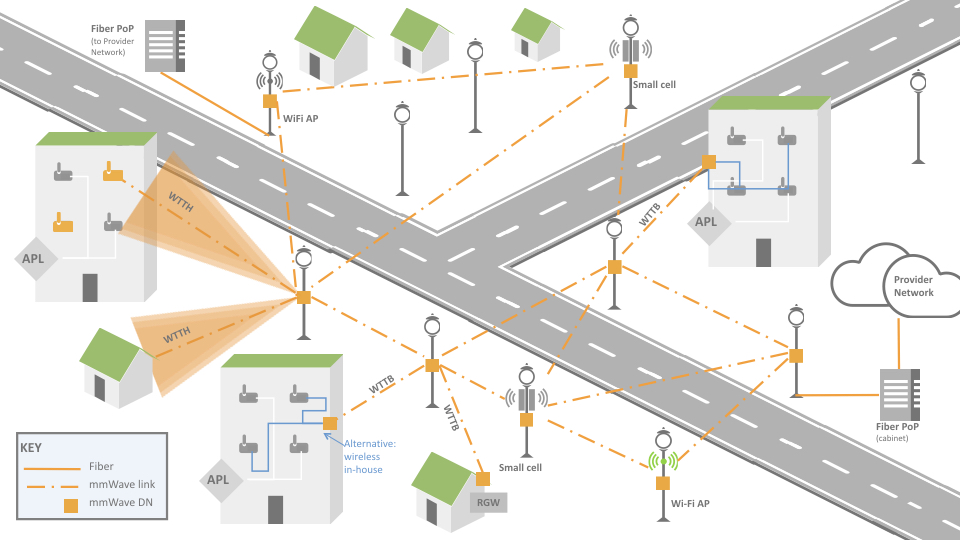 Facebook and Deutsche Telekom, along with other partners, are pushing for collaboration to develop and deploy millimeter wave (mmWave) networks at 60 GHz.
The Telecom Infra Project (TIP) announced it's launched the Millimeter Wave Networks Project, co-chaired by Deutsche Telekom and Facebook.
The group will focus on use cases, including deploying mmWave to homes, offices, and apartments, along with providing mobile backhaul and enabling blanket wireless coverage to support smart city applications.
Lessons learned from Facebook's Terragraph solution, which is a proof-of-concept system that overcame absorption issues that limited range and previously confined 60 GHz frequency to indoor use, will be applied as part of the group's efforts.
Hardware engineering will be focused on designing nodes that bring together radio transmitters and receivers. The nodes would be installed on utility poles, street lamps, and other locations through the city, with traffic moving from node to node to reach either a WiFi access point, small cell, or building, the group said.
The mmWave Group's first official meeting is being held during Mobile World Congress Americas this week in San Francisco.