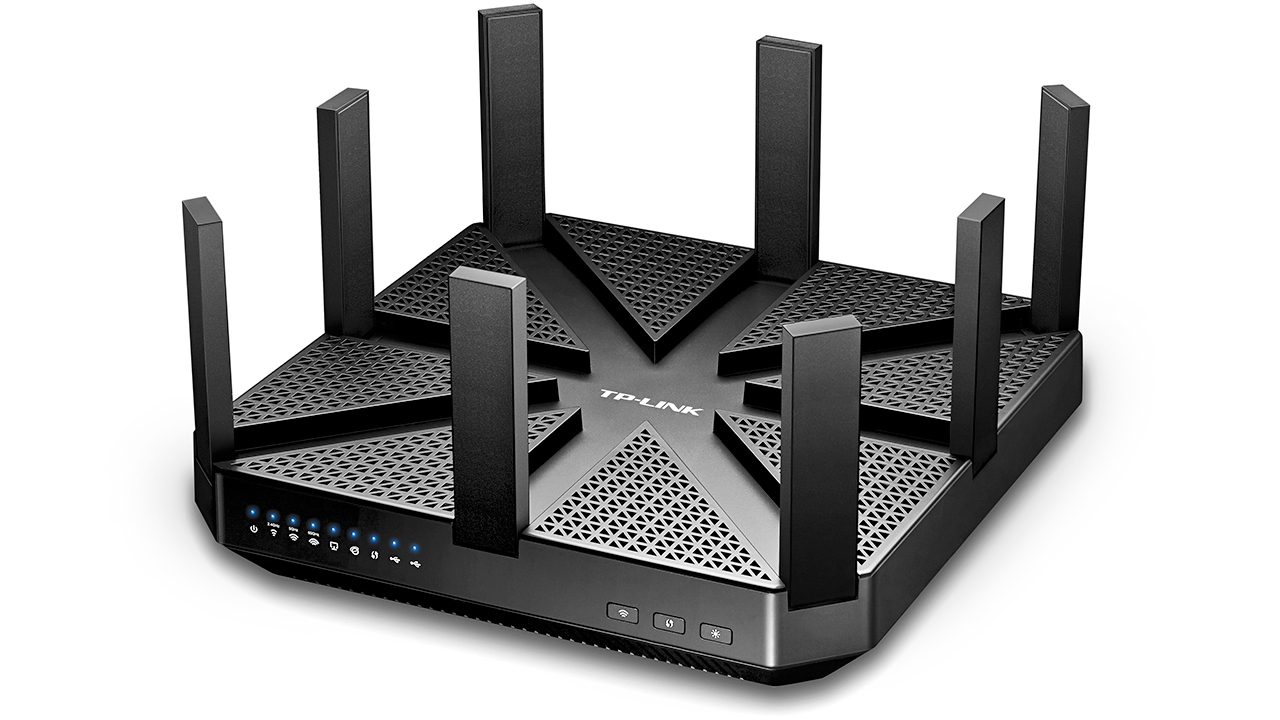 To support the growing number of home devices that run (often simultaneously) on a single network, TP-Link has unveiled the first, multi-band router based on 802.11ad, the Talon AD7200, at this year's Consumer Electronics Show (CES).
The device uses Wireless AD technology to deliver ultra-fast speeds of up to 4.6 Gbps on a new, interference-free 60 GHz band.
To get a sense of how fast that is: consumers can download an entire 4,000 HD video in four minutes or transfer 1,000 photos to a storage device in five seconds.
In terms of its design and functionality, the router incorporates MU-MIMO, four gigabit Ethernet ports, two USB 3.0 ports, a powerful 1.4 GHz dual-core processor, and eight antennas with juiced up amplifiers that supercharge the WiFi signal—keeping the home's growing arsenal of devices connected to the network at all times.
And best of all, it's backwards-compatible, so it can still work with older wireless protocols such as 802.11 a/b/g/n.
Pricing isn't available just yet, but the new router is projected to hit stores early this year.