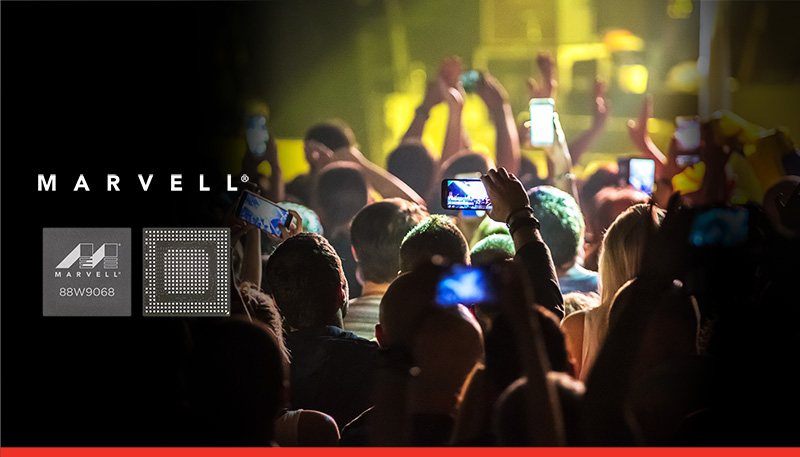 Marvell this week announced a new family of products based on IEEE 802.11ax standards for next-generation WiFi devices.
The Silicon Valley company said it is the first to offer a full MU-MIMO and OFDMA uplink and downlink to meet real-time, cloud-based requirements.
"Our newly announced 802.11ax family delivers consistent performance, offers our customers unprecedented solution flexibility and state-of-the-art technologies for precision location and integrated Bluetooth 5," Mark Montierth, general manager of the company's wireless connectivity business unit, said in a statement.
San Jose-based Redpine Signals on Tuesday introduced wireless solutions for battery-operated devices connected to the Internet of Things.
The RS14100, Redpine officials said, is the industry's lowest-power multi-protocol wireless MCU solution, while the RS9116 features multi-protocol wireless connectivity in both hosted and embedded configurations.
"The IoT market requires devices to be always connected to the network, driving the need for ultra-low power connectivity solutions," said Chairman and CEO Venkat Mattela.
Australian software company Cog Systems said its latest fundraising round secured $3.5 million from two investment funds in its native country.
The funding, from venture fund Rampersand and private investment company Grok Ventures, will go toward expanding its security platform from mobile phones to other IoT devices.
"We started by securing the most personal connected device — the smartphone — and now we're building across a much wider range of devices," said Cog founder Daniel Potts.