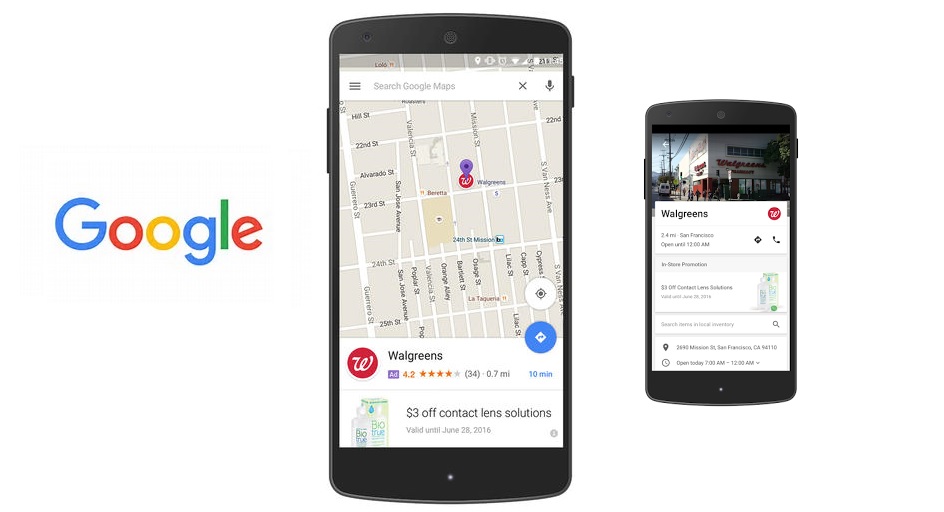 Google ads are going mobile.
The tech giant on Tuesday announced an overhaul of its AdWords advertising platform intended to help it better reach its increasingly mobile users.
The changes will include more prominent headlines and longer descriptions for mobile text ads, responsive display ads that adapt the look of an ad to the content on a given page, the ability for marketers to bid for ads by device type and the addition of "promoted pins" on Google Maps.
The move comes as Google's audience shifts from a desktop-centric group to an increasingly mobile one. The company said more than half of Google searches are now conducted on mobile and more than half of all web traffic to sites that use Google Analytics comes from smartphones and tablets.
"The shift to mobile is no longer a change on the horizon. It's here," Google senior vice president of Ads and Commerce Sridhar Ramaswamy wrote on the AdWords blog. "Smartphones have become the companion that people turn to in I-want-to-know, I-want-to-go, I-want-to-do and I want-to-buy moments throughout the day."
According to Google, nearly a third of all mobile searches are related to location and location related searches are growing 50 percent faster than mobile searches overall. Google said every month consumers visit 1.5 billion destinations related to searches they've conducted.
Google said ads in Google Maps aren't new – the company has had basic text ads for years. However, the company said its new promoted pins feature will help bridge the gap between the physical and digital worlds by offering consumers results relevant to the world around them.
For example, Google said, Maps users will be able to see promoted pins for coffee shops nearby. Google said pins for local businesses will also include special offers and the ability for a consumer to browse a business's product inventory before they arrive. Google said its programmatic search solutions will also tailor search results based on a user's past search requests and other data.
Google said changes to its display ads will roll out later this year, and the promoted pins feature on Google Maps will initially be rolled out to a test group for feedback.