Jim James, Chairman and Chief Executive Officer of family-owned IDEAL INDUSTRIES, INC., announced that Audacy, the company's new wireless energy management system, passed intensive technical and engineering review to be selected as the lighting control backbone of the Chicago Cubs' enhanced Wrigley Field. James said Audacy will be installed first in the new 30,000 square-foot clubhouse and fitness facility for the Cubs being constructed behind the third base grandstand. The clubhouse is scheduled to open by April 11, 2016, for the team's home opener.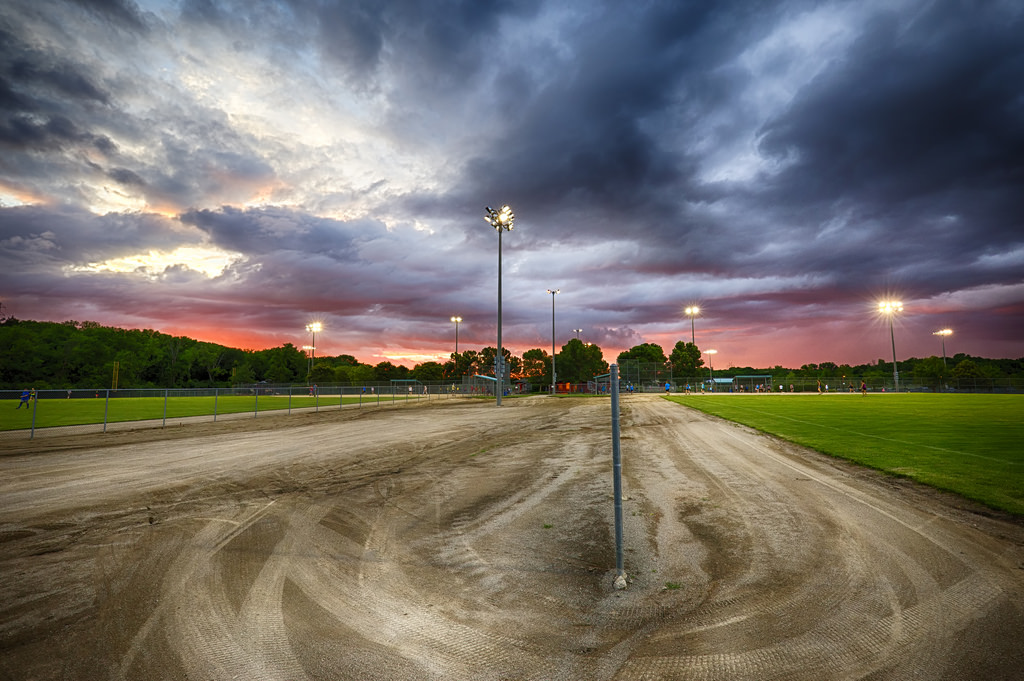 The Audacy wireless system can reduce energy use from lighting by up to 50 percent for almost any space type – including office, retail, multi-use and institutional buildings according to James, and is equally simple to install in large-scale retrofit and new construction projects. The sametechnology has been integrated successfully in large-scale HVAC applications at Universal Studios in Orlando, the Stanford Universitytechnology hub and the warehouse distribution network of a global online retailer.
Audacy provides revolutionary wireless control via an iOS or Android mobile phone or tablet app over multi-building lighting systems, while automatically sensing and adjusting to ambient light, movement and room occupancy to maintain desired settings – all while being virtually maintenance free.
Chicago Cubs Convinced Audacy Will Be Part of a World–Class Experience
Carl Rice, vice president of the Wrigley Field restoration and expansion (called the 1060 Project), praised Audacy as a "significant leap forward in wireless energy management control technology. We're impressed by both the system and IDEAL Industries' engineering and customer service team, which has met every deadline and challenge thrown their way. Their product support consistently exceeded every other system we reviewed."
Over the next several years, the 1060 Project team will install Audacy sensors, control units, gateways and reporting components into team facilities, retail spaces, entertainment clubs and suites throughout the ballpark.
The system will connect virtually any new or legacy lighting fixture to a uniquely secure cloud-based operating platform. "We'll be able to easily set lighting parameters for optimal impact and energy conservation in almost every venue across Wrigley Field," said Rice. "What's more, we can easily make adjustments based on event type, game delays and energy usage patterns from a tablet or mobile phone." The Cubs also will have the ability to automatically monitor and report on energy usage to city, state and federal agencies, according to Rice.
Surging Global Demand for Large Scale Wireless Energy Management Systems
"This is another big victory for our Audacy team," said James. "The Ricketts family is building a world-class entertainment campus and venue around the 101-year-old ballpark. The Audacy system will be integrated throughout the ballpark and will be evaluated for potential inclusion in the office building and entertainment plaza adjacent to Wrigley Field, which is controlled by a Ricketts family entity. Audacy provides the modern solutions and experience today's facilities managers, players and fans desire, while seamlessly allowing the designers to preserve the traditional aspects of the ballpark for the next generation."
"There is tremendous global demand for superior energy management systems that enable facilities executives and design engineers to drive down both installation and operating costs across large-scale projects," said James.
James said IDEAL's Audacy development team was challenged to "revolutionize our thinking beyond our core business of Wire-Nuts, but keep it just as simple to install and operate." In six months, the development team had a working prototype using IDEAL's push-in wire termination expertise and a proprietary, patented wireless technologythat can extend the life of battery-powered devices such as sensors and switches to 25 years with a more secure transmission and significantly extended range.
"Our push-in wire termination expertise combined with our 915 MHzwireless technology makes it incredibly easy for facilities managers and building owners to deploy advanced lighting control solutions that had previously been difficult to implement and unreliable to manage," said Nolan Bello, Business Unit Manager, Advanced Wireless Solutions. "Audacy was designed to make wireless control extremely simple to install, configure and operate while delivering effective, reliable results."