When selling products in multiple markets, manufacturers must comply with each market's regulations: from designing and testing the product to the specific standards to following each country's customs and shipment rules.
This quarterly column provides an update on the major regulatory news for a range of countries to help manufacturers stay informed.
Argentina
On December 30th 2015, the Argentinean government created ENACOM (Ente Nacional de Comunicaciones) by merging AFSCA (Argentinean entity in charge of the media) and AFTIC (Argentinean entity in charge of radio and telecom).
Delays are expected as the new signatories are named and the transition is completed. At the moment, there was no indication that type approval processes will be on hold. However, no certificates will be signed until new authorities are designated. Currently, no changes have been announced for the type approval procedures and regulations.
Algeria, Cote d'Ivoire, Guinea-Bissau and Senegal
Algeria, Cote d'Ivoire, Guinea-Bissau and Senegal have adopted the 4G network.
In Algeria, the effective service start date is expected to be in the last quarter of 2016.
In Cote d'Ivoire, the effective radio spectrum allocation marking the start date for the service is before the end of the 1st quarter of 2016.
In Guinea Bissau, operating licenses have been issued for 3G and 4G networks. A formal operating license has been issued to a mobile operator in Guinea Bissau in a document released on December 23rd 2015. According to the document, the 4G network will cover the capital then later will be extended to other cities and remote areas of the country.
In Senegal, tender was already launched for the allocation for a 4G telecom license. The Post and Telecommunications Regulatory Authority pointed out that bids were expected before January 18th 2016
Brazil
On December 24th, ANATEL had enabled a new function in their approval process allowing applicants to request confidentiality and user manuals.
The new limit for the confidentiality period is 120 days. After the confidentiality period is over, the certificate of conformity will be updated/revised with a new validity date.
ANATEL had also released a new procedure for "RF/Telecom modules" that confirms:
1. The ANATEL ID (homologation number) must be preferably added to the module itself.
2. From now on, it is no longer mandatory to add external photos of the module (i.e., with shielding) in the section inside ANATEL database, which is available to anyone with access to the internet. All the photos for the module (with and without shielding) will now be placed in a section where only authorized people can access.
3. It is still mandatory to give ANATEL a document with a representative example of where the ANATEL ID will be placed on the module. This document would be available in the database for anyone with access to the internet. It is acceptable to remove any information/photo, which is considered confidential by the manufacturer, from this document.
Congo (Republic Of)
The Agency for Post and Electronic Communication (ARPCE) regulates telecommunications in the Democratic Republic of the Congo. ARPCE's responsibilities include managing frequencies, developing equipment standards, setting tariffs, promoting competition, mediating consumer disputes, among other things. As of beginning of this year, ARPCE had announced that its test laboratory is now ready to issue approvals. Samples, fees and required documentations for approvals are being updated. Please contact TUV Rheinland representatives for more info.
Iraq
There was a recent announcement to enforce the deadline to comply with EEL (Energy Efficiency Labeling) requirements by April 1st 2016.
Mexico
There is a new re-enforcement of the Of. No. DGN 312.02.2014.3172 (requiring the 8 digits HTC * Harmonized Tariff Codes to be listed in the certificates). The HS Codes listed in the certificates should be the HS Codes that were used to gain NOM approval. A TÜV Rheinland representative can provide you with a complete copy of the unofficial translation of the regulation.
Palestine
Equipment that contains RF/Telecom will require mandatory approvals in Palestine. Existing test reports and Declaration of Conformity will be required. Anticipate approximately a 2 week lead time. Please contact your TUV Representatives for more information.
Russia
As of December 16th 2015, for any products that contain encryptions, FAC encryption approvals will require separate DoC for each Software version with which a product is sold.
Saudi Arabia
Electrical Motors:
Saudi Standards, Metrology and Quality Organization (SASO), in cooperation with the Saudi Energy Efficiency Center (SEEC) are working on developing a registrations website for electrical motors. This website will be used to register imported/manufactured electric motors in order to obtain a registration number. The system was officially launched on 29/09/2015. This registration number will be one of the requirements to issue the Certificate of Conformity (COC).
All the regulated motors under the scope of efficiency must be registered with SASO before exporting to KSA. Not complying with the above regulation will face serious consequences from SASO, Saudi Customs and MCI.
See below for the dates where all the regulated motors under the scope of efficiency must be registered with SASO before exporting to KSA. If the motor does not fall into the scope of the efficiency standar,d then it must be noted "Non applicable -N/A" in the CoC, otherwise we have to mention the rated efficiency and the IE-code (for example "IE2- 84. 0 %") in the CoC.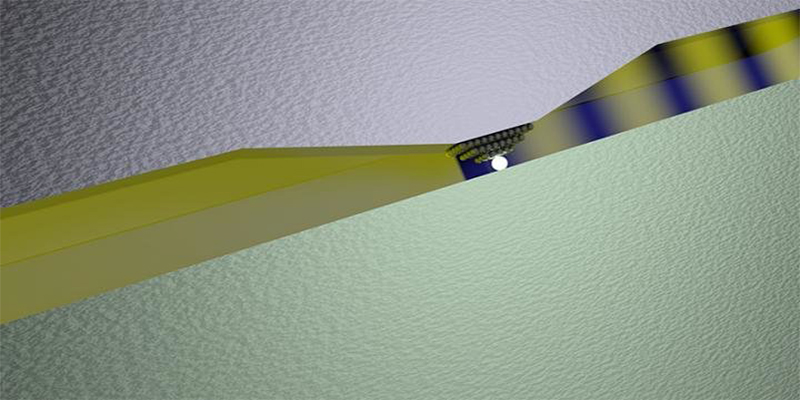 Please be informed that Saudi customs will not allow import of electric motors which are not compliant with the regulation after the deadline.
Lamps:
As per the new regulation, all lamps (Regulated lamps listed in the Annex A in SASO 2870) intended to be exported to KSA must be registered with SASO and should comply with the new SASO standard (SASO 2870).
Please note that no lamps will be allowed to enter in KSA without energy efficiency label and SASO registration after May 1st 2016.
Saudi Arabia Plugs and Cords
SASO (Saudi Arabia Standard Organization) has updated SASO 2203, the plugs and socket outlets standard. This standard will replace and supersede SASO 2203: 2003 "Plugs and socket – outlets for household and similar general use 220 V" and SASO 443:2003 "Methods of testing plugs and socket-outlets for household and similar general use". For more info and copy of an updated standard SASO 2203 / 2015 please contact TUV Rheinland or your International Approvals representatives.
South Korea
It is mandatory to use the new KN 32 and KN 35 standards starting Jan 1st 2016 in all Korea submittals.
The old standards KN 22 / KN 24 / KN 15 / KN 20 are no longer valid. TÜV Rheinland N.A has received Korea RRA Recognition for KN 32 and KN 35 (the new standards for multi-media equipment). For more info, please click here, and please contact your TUV Representatives for further details.
Taiwan
As of December 29th of 2015, Taiwan has implemented RoHS requirement for BSMI RPC registration.
ITE-products such as monitors, TV, and servers, require Declaration of the Presence Condition of the Restricted Substances Marking to accompany the registration in BSMI RPC Scheme to show compliance.
Separate Labeling for RoHS and BSMI RPC Scheme will be required. International approvals representatives can help you determine if your product will require compliance to RoHS declaration, by providing your harmonized tariff codes.
Tanzania
Tanzania has lifted the exemption of approval of low power devices using ISM frequency bands and operating under an output power below 100mW. Approval applies to the following equipment: high power radio communication equipment/ apparatus, complex/multi-line equipment, wireless broadband equipment, GSM/CDMA and DECT phones, Wireless LAN, Bluetooth, RFID, Cordless telephones, wireless microphones, remote controls and alarm systems, walkie-talkies, cable modems, ADSL, STBs, 4GLTE and other low power devices and terminal equipment.
Various
This year, Lunar New Year falls on February 8th 2015 and it is the year of Monkey. Lunar New Year is celebrated around the world. The festival is not only observed in China, Taiwan, but also celebrated in other Asian countries such as Cambodia, Hong Kong, Macau, Singapore, Indonesia, Philippines, Vietnam, Canada, UK, Australia and more.
Please keep in mind that this will be the longest public holiday in Asia and countries that celebrate this holiday and most government offices and certification bodies will be closed and cause delays in certification issuance.