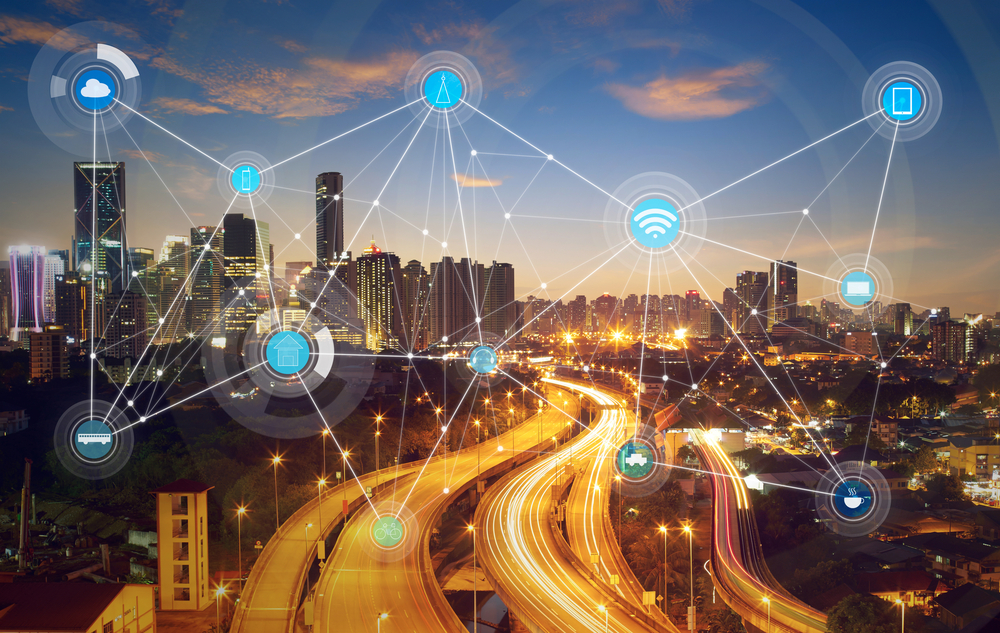 Every day more and more devices and 'things' are connected: lightbulbs, TVs, cars, just to name a few. But the Internet of Things revolution has only scratched the surface of its potential to impact and benefit all sectors of society, a new report from the BSA Foundation claims.
Current estimates say only about 1 percent of things that can be connected, are, but that number is poised to explode in the next few years, with as many as 50 billion devices connected by 2020, according to the report. That figure comes in contrast to an estimate of 18 billion IoT-connected devices by 2022 put forth by Ericsson in its latest Mobility Report issued last month.
BSA contends the growth of interconnected things in our physical world could mean enormous gains in almost every area, including driving an $11.1 trillion a year gain in economic impact by 2025.
"By simply connecting the 'things' around us that have never been connected before, intelligence can be embedded into the world around us," the authors write. "These devices – when connected to the internet and coupled with cloud-enabled data analytics – have the potential to revolutionize our personal lives, our work lives, and how fast we can grow our economies."
It's not just the economy that could benefit. Almost 300,000 lives could be saved over a decade from a 90 percent reduction in traffic fatalities through autonomous and semi-autonomous vehicle technologies if widely deployed, the report says.
Society could also see a 20 to 22 percent reduction in crime rates through connected city sensors and new kinds of remote home security monitoring. Home energy use could drop by 10 percent, along with a 20 to 30 percent drop in factory energy use.
Chronic disease drives about 75 percent of all health costs, the report says, and if connected sensors are widely deployed, chronic disease treatment costs could drop by 50 percent.
While the potential benefits are vast, achieving IoT's full potential will not be without challenges.
The report outlines key obstacles that will determine how quickly these technologies will be adopted and how widely spread.
Security is at the forefront of adoption. People must trust that data and device will be secured, but this step is a shared responsibility, the report argues.
"To enable a trusted device world, the private sector, technology users, and governments alike all have a shared responsibility for adopting best practices, enabling risk-appropriate security measures, and establishing the same level of trustworthiness for a connected device, as for a computer," the authors note.
More on recent IoT security news here, here, and here.
Privacy goes hand in hand with security. Devices can potentially collect personal data, so consumers need to trust that their data will be protected and have confidence about who can access their data and under what circumstances. Governments can aide this effort by adopting smart and clear privacy laws that expedite innovation, the report adds.
Another challenge is overcoming a skills gap in the number of people who can code, which will be necessary as more devices are created that need apps. Currently, the U.S. has roughly 500,000 computing jobs unfilled, and less than 50,000 computer science graduates in the U.S. entering the work force last year, according to the report. Computer science has become a basic skill, essential for the 21st century economy, the authors argue.
That argument is bolstered by a separate report issued by The App Association in April that similarly found a half million computing jobs remain unfilled. The App Association said that figure is expected to rise to 1 million unfilled posts by 2024 because the industry is "starved for skilled workers with computer science training."
But building the devices and apps isn't enough, it's also important that intelligent devices can be connected with one another to avoid the creation of silos where they are unable to talk to each other. To do this the industry must also create interoperable standards in order to maximize network effect opportunities, the report says. Governments should develop policies that depend on consensus-based global standards, according the authors.
A final challenge reported is cloud adoption. The report contends that in order to achieve "many of the most fundamental IoT benefits" governments must urge and facilitate broad cloud adoption.
To achieve the full potential of IoT, smarter policies need to accompany the development of smarter devices. Policymakers need to discuss how to remove barriers to make the most of prospects for consumers, business, and society, alike, the authors conclude.
BSA Foundation's full report can be found here.