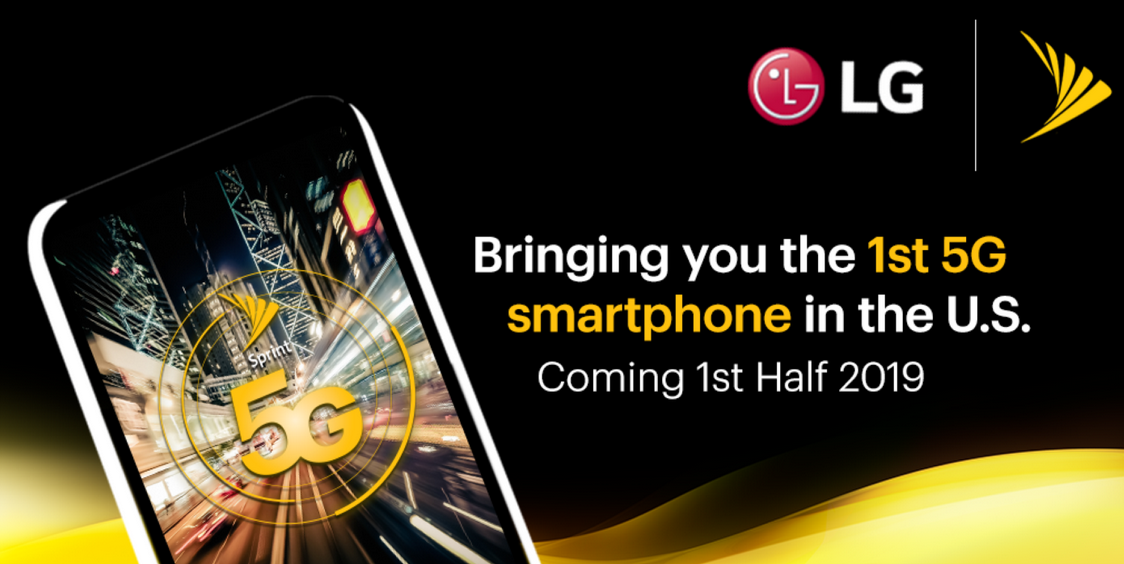 LG and Sprint have confirmed the companies are working on delivering what they tout as the first 5G smartphone in the U.S. by the first half of 2019. Details, however, were scarce as of the announcement on Tuesday.
Device specifications and exact timing are to be announced at a later date.
"Sprint is moving fast on the road to 5G and we are thrilled to announce the first 5G smartphone with the innovative team at LG," said John Saw, Sprint CTO, in a statement. "LG has done tremendous work developing technical designs that enable us to be among the first movers in mobile 5G. Today's announcement brings us one step closer to putting a beautifully-designed advanced 5G smartphone in our customer's hands. And we're excited to revolutionize the mobile industry as we dramatically improve the way Sprint customers work, play and stay connected."
Who will actually be the first is yet to be seen, with Verizon and Motorola claiming earlier this month that they had the first "5G-capable" smartphone. The 5G capability for that phone though, comes via a clip-on module housing a modem that supports 5G over millimeter wave spectrum, rather than support embedded in the device itself. The mod is expected to come out early next year.
Sprint recently announced plans to roll out a mobile 5G network in the first half of 2019, launching in Atlanta, Chicago, Dallas, Houston, Kansas City, Los Angeles, New York City, Phoenix and Washington, D.C., with additional markets to be announced later.