Sprint on Monday put the finishing touches on its corporate restructuring effort with the appointment of Jerry Gallegos as the carrier's new West area president.
Gallegos was formerly vice president of field sales for Cox Communications' West region. He joins former Verizon executive Pat Devlin, Jaime Jones and Kevin Crull as part of Sprint's newly revamped leadership team.
Under its new structure, Sprint has divided the country into four geographical areas with 18 major regions. Gallegos will be responsible for sales strategy, network oversight, customer service, marketing communications and general operations in the West area, which includes Alaska, Arizona, California, Colorado, Hawaii, Idaho, Montana, Nevada, New Mexico, Oregon, Utah, Washington, western Texas and Wyoming. Devlin will head up the carrier's Northeast area, with Jones in the South and Crull in the Central area.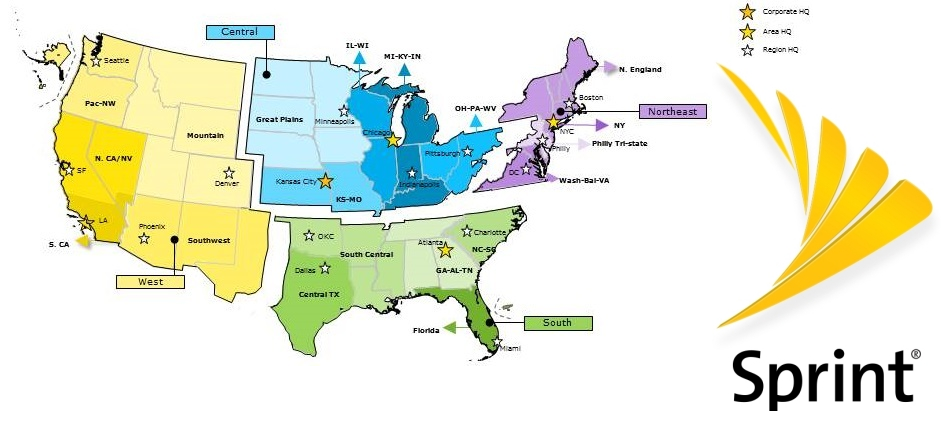 "Jerry brings a wealth of wireless industry and sales experience to Sprint, as well as a deep understanding of consumer trends and preferences in the West geographic area, Sprint CEO Marcelo Claure said in a statement. "We're pleased with the results of our localization efforts so far, and I'm confident that Jerry has what it takes to build on our momentum in the West."
Sprint also recently appointed former Digicel Group Caribe and Central America COO Claudio Hidalgo as president for the Florida, Puerto Rico, U.S. Virgin Islands region.
While the structuring changes announced in November have brought in fresh faces, the shift has also brought job losses. In January, Sprint announced it had cut 2,500 jobs, or about 8 percent of its workforce since the fall.
The changes – both in company structure and employee numbers – come as Sprint continues its turnaround efforts and looks to slash upwards of $2.5 billion from its operating expenses.
Under its new structure, Sprint CFO Tarek Robbiati said the carrier will look to exercise more efficiency in spending its advertising dollars on targeted regional campaigns rather than painting with a broad – and wasteful – brush.