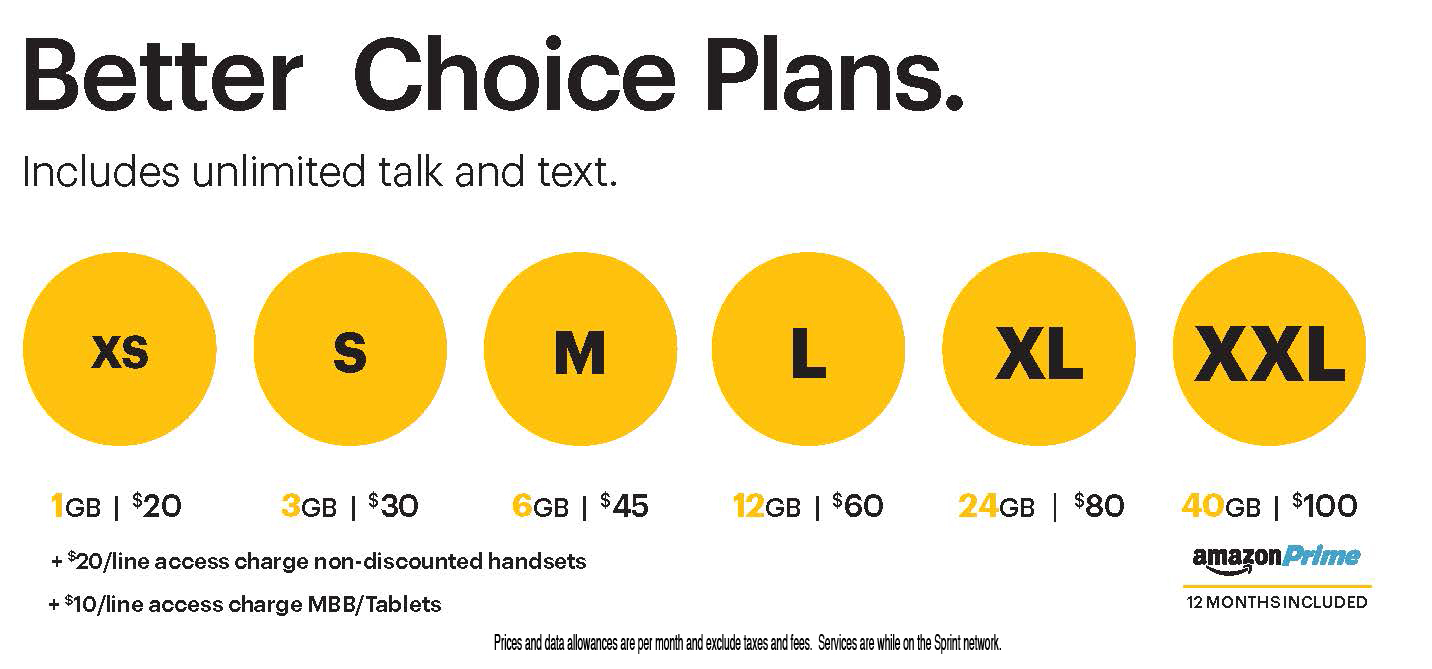 Sprint wants its customers to go big.
The carrier on Friday unveiled a new promotion that offers mobile customers a free year of Amazon Prime with its XXL data plan.
The XXL plan offers customers 40 GB of sharable high-speed data along with unlimited talk, text and 2G data. Amazon Prime offers Amazon shoppers free shipping and unlimited access to a variety of movies, TV episodes, music and photo storage. The Prime membership also gives shoppers early access to Amazon's Lightning Deals.
The move marks the latest Sprint partnership with Amazon.
The carrier first offered a free year of Amazon Prime in November to new and existing customers who activated a qualifying Samsung smartphone.
At the end of March, Sprint also began offering its customers the option to get an Amazon Prime subscription as an add-on to their monthly bill. Sprint said customers could access the $10.99 per month service both at home and on compatible mobile devices.
The partnership with Amazon appears to be Sprint's response to increased music and video offers from tier-1 competitors Verizon, AT&T and T-Mobile.
Verizon currently offers its customers free video service on its go90 mobile app thanks to zero-rated data.
AT&T has also dipped its toes in the game with a plan offering unlimited talk text and streaming for its DirecTV and U-verse subscribers, who have access to their video services on their mobile devices.
But T-Mobile has been the most aggressive in rolling out music and video options to its customers. In June 2014, the Un-carrier introduced Music Freedom, which allows customers to stream music from participating services without using their data allowance. In November, T-Mobile followed up with Binge On. As with Music Freedom, Binge On allows Un-carrier customers to stream video from partner services without eating up their data.