Prepare for your new weekly dose of history, as WDD recaps significant events that took place in the tech and engineering space.
On January 25th, 1915, Alexander Graham Bell, from New York City, made contact with his assistant in San Francisco (a long distance call of 3,400 miles), via the telephone—famously uttering the words: "Mr. Watson, come here. I want you."
To which Dr. Thomas Watson replied: "It will take me five days to get there now!"
The call, however, was symbolic—intended to coincide with the San Francisco world's fair, the Panama-Pacific Exposition celebrations. President Woodrow Wilson and the New York City and San Francisco mayors were involved in the call.
Construction of America's first long distance telephone network had actually begun in 1885 in New York City. By 1892, the line reached Chicago, continuing west until it hit Denver in 1911.
4,750 miles of telephone line later, in 1914, the final pole at Wendover, Utah was raised. Then-president of AT&T, Theodore Vail, tested it, successfully transmitting his voice across the country.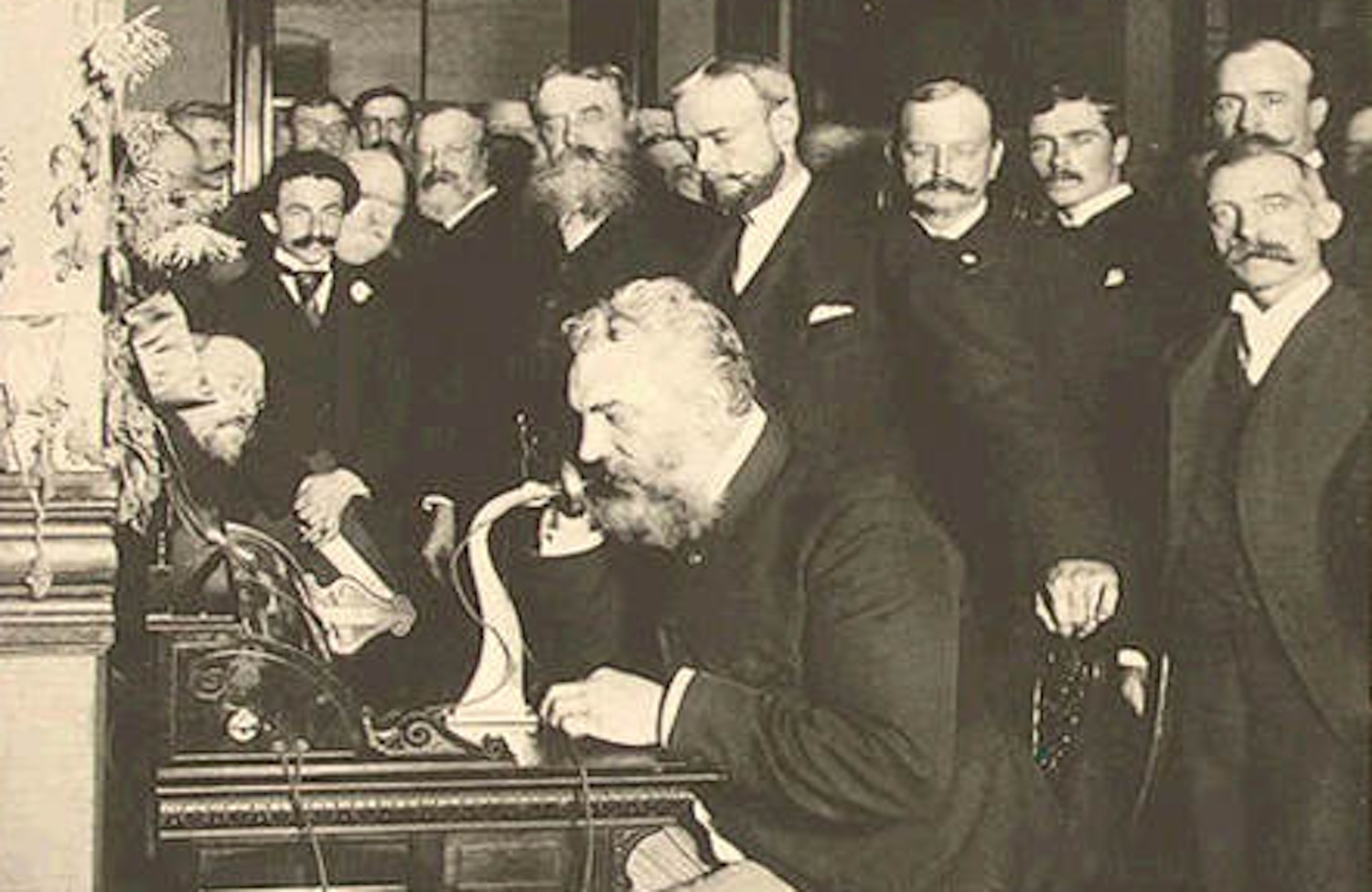 The NY Times recounts Bell and Watson's official call:
"A little later Dr. Bell…told of the first time in history when the human voice was heard by wire.
It was on March 10, 1876, when Bell and Watson were experimenting with the telephone in a boarding house in Boston. Dr. Bell was in his room on the top floor, and Mr. Watson in his room on the floor below. Wires ran between the two rooms, but the telephone apparatus, at that time absolutely unproved, was arranged only for the transmission of the voice in one direction.
When all was ready Dr. Bell spoke into the transmitter in his room, saying, 'Mr. Watson, come here, I want you.' The same minute Mr. Watson ran excitedly into Mr. Bell's room, exclaiming, 'I heard you. I could hear what you said.'
And the two inventors realized for the first time that their dream of a telephone had come true."