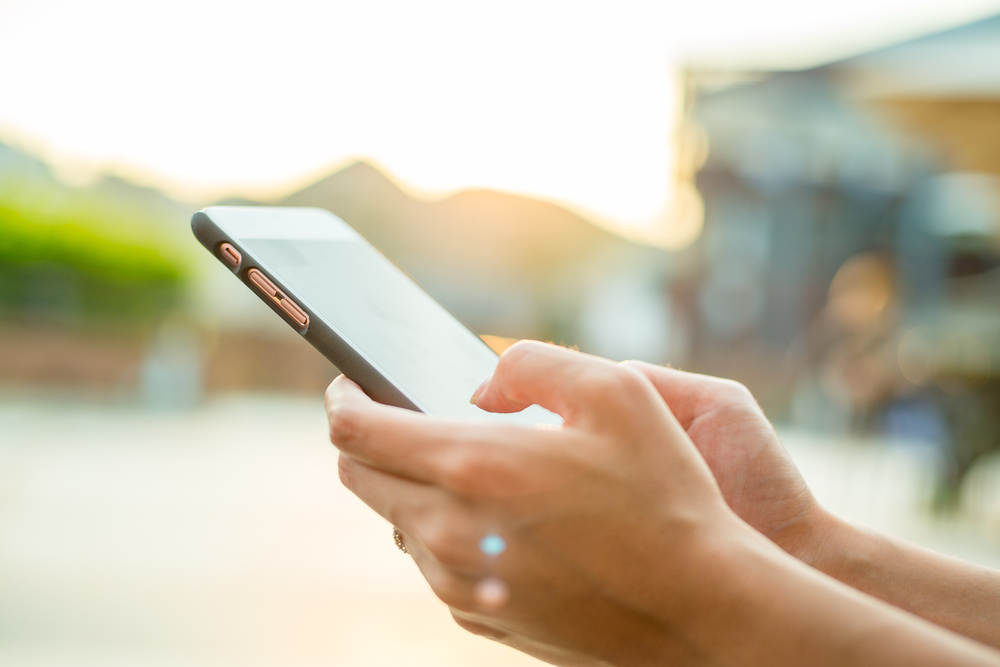 "The idea of a personal communicator in every pocket is a pipe dream driven by greed." — Andy Grove, then-CEO of Intel
When Andy Grove made this bold prediction in 1992, he didn't consider how far the tech and mobile industry would progress in such a short time. Fast forward to 2018 where everything is now connected—from cars to refrigerators—and how all these devices are working towards the next big thing: smart cities.
We owe the last thirty years of development to mobile manufacturers, alongside operators, who've had the courage to do things differently. Without strong competition and a desire to move away from traditional thinking, we wouldn't have personal communicators in just about every pocket today. What it comes down to is innovation, which isn't possible without digital transformation.
This holds true, now more than ever, as we tackle the Fourth Industrial Revolution and all it entails. As the industry looks to the future, it's just as important to reflect on the past and recognize factors that have led us to where we are now—including the overall customer experience and journey.
Where we've been
Mobile operators have historically built, maintained, and grown customer relationships through human contact—being accessible, responsive, and most importantly, flexible. Additionally, net promoter scores (NPS) and willingness-to-recommend scores (WTR) have served as traditional indicators of an operator's performance directly from the customer. These practices are still heavily implemented today but reflect a more traditional evaluation model and way of thinking.
Operators have also communicated with customers in automated surveys, text messages, and emails to improve interaction – but at a hefty price. At the same time, more operators are investing in call center operations, company-owned retail stores, and physical indirect distribution to continue that level of human interaction, but this doesn't come cheap.
While this approach has worked for operators in the past, it's becoming clearer that most of these traditional methods towards improving the customer journey are costly, obsolete, and inefficient—especially since the customer is no longer interested in conducting business this way. In fact, Gartner recently estimated that 20 percent of brands will abandon their mobile apps by 2019, choosing consumer messaging apps (such as Facebook Messenger and WeChat) instead.
Where we are
According to PwC's global top 100 companies in 2017, Apple, Alphabet/Google, Amazon, Microsoft, and Facebook topped the list. What do these organizations have in common?
PwC argues that "these giants have an unequalled global reach and have changed our lives and the way we communicate and interact."
If we look at companies like Facebook, Apple, Netflix, and Google (commonly referred to as FANG), whose digital experiences no longer involve call centers or physical stores, their impact on re-shaping the customer experience as we know it is undeniable. There is no longer an emphasis or need to incorporate a human component— it's 100 percent digital. Have you ever called Netflix help support to troubleshoot subscription issues? Or spoken with a Google representative to ask a question about your Gmail account? These companies have created experiences and implemented platforms that encourage consumers to resolve issues themselves. This kind of 'digital first' mindset is not only anticipated, but expected, as customer needs evolve.
This proves true not only across the entire FANG community, but also among other digital pioneers like Amazon. Between same-day delivery and the futuristic Amazon Go Store, innovative businesses are focusing on the critical link between physical and digital to appeal to the next generation of consumers. Jeff Bezos, CEO of Amazon, doesn't want to just ease pain points across a customer's digital journey — he wants to prevent them from happening in the first place.
In most cases, FANG companies are not restricting themselves (to legacy systems, distribution, regulations, etc.) the way carriers do. They start by thinking outside of the box, and then build the customer's overall experience around their own unique thinking. From there, it's a matter of leveraging predictive analytics, cloud technologies and machine learning to help streamline the customer journey.
Where we're going
Digital transformation is not a new concept; companies and operators alike have been digitally transforming year after year. But, digital transformation can be a scary term, especially when it comes to traditional conservatism and the unknown. It also runs deeper than just fear— internal processes, systems, and structures have created barriers for mobile operators to move forward in ways like Google and Amazon. According to McKinsey, 70 percent of operator digital transformation initiatives fail.
The lynchpin of any successful digital transformation initiative is people. Having everyone agree that massive change is needed in every department across an organization is no easy feat, and operators have not successfully leveraged digital channels in this era to give customers one seamless experience.
FANG organizations will give their customers the upper-hand and power they're craving—from deploying digital platforms to investing in online portals—as they embrace digital transformation.
One step at a time
Customer expectations are changing—and fast—but mobile operators can make leaps and bounds in their digital transformation initiatives by starting small and breaking down traditional silos and business practices. Encouragement from existing operator teams to change mindsets and behaviors will also go a long way.
The next step to going 'digital first' during the Fourth Industrial Revolution is giving customers the opportunity to retain complete control and resolve issues themselves, all under one single experience, from start to finish. The result? Significant cost savings from reduced acquisition fees, physical distribution, and a marked reduction in incoming inquiries in call centers—not to mention a strong advantage over the competition.