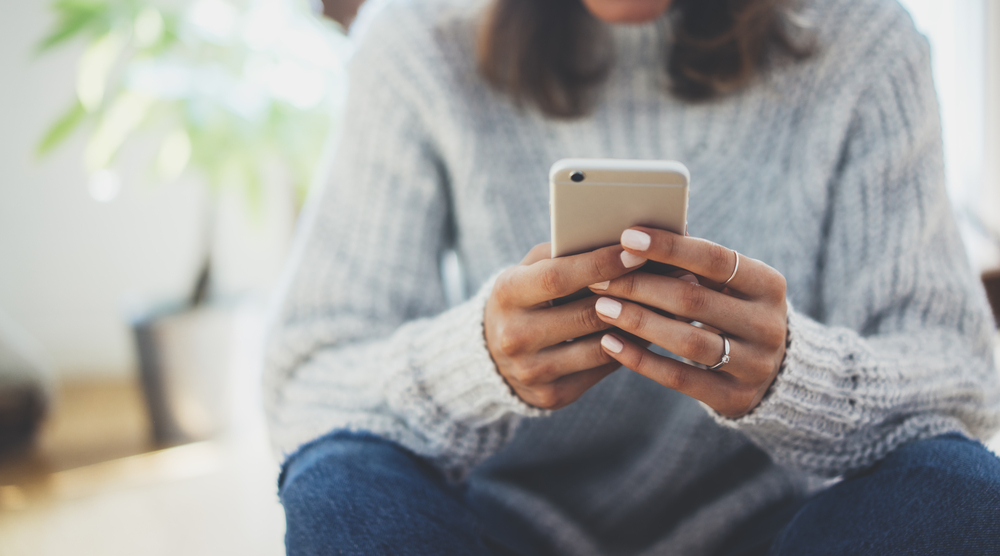 It's no secret that Android and iOS have dominated the mobile Operating System (OS) market for years. In fact, these two currently control 99 percent of the industry's global market share.
In 2018, however, new mobile technology innovators are working hard to reverse that trend—including a few Google developers exploring what could be Android's eventual replacement.
Other OS developers are looking break away from these traditional OS solutions entirely by creating offerings that feature never-before-seen levels of mobile software system privacy and security. Whatever the goal, let's explore two new mobile OSs that could make their way onto the enterprise mobility scene as early as this year.
First Look at Fuchsia
Despite almost two years of Google development, there's been scarcely more than whispers echoed about the company's next-gen mobile OS. As a matter of fact, Google still doesn't officially acknowledge Fuchsia even exists.
Fortunately for mobility professionals, there have been a few recent Fuchsia information leaks. For starters, the OS's software has been designed with cutting-edge mobile devices and extra-speedy computer processors in mind. Thanks to Zircon, Google's newly constructed microkernel, Fuchsia will be able to satisfy even the most extreme mobile data needs of enterprise wearable and Internet of Things (IoT) devices.
But, that's not all a Zircon-enabled Fuchsia can do. According to Google's development notes, this next-gen OS ensures employee mobile apps are always compatible and secure after an OS update—adding an extra layer of device security to any enterprise mobility effort. Zircon also promises to enable several advanced Fuchsia features, like multiple user modes, a 'capability-based security model,' and Augmented Reality (AR)/Virtual Reality (VR) support.
While exactly how Google intends to use Fuchsia is still a mystery, the OS's architecture and framework hint that it's being assembled to accommodate future Artificial Intelligence (AI)-driven enterprise technologies. Whether it replaces Android or evolves into something else entirely, however, remains to be seen.
What to Expect From eelo
In 2018, Google is far from today's only mobile OS innovator. Gäel Duval, creator of Mandrake (or Mandriva, if you prefer) Linux, is one such developer currently working on eelo, an open-source OS alternative that enhances enterprise mobile data privacy protections. Born from LineageOS, eelo features the look and feel of Android—without relying on intrusive Google software or services.
In addition to a custom-built launcher, app icons, notification system, and control center, eelo will use a combination of F-Droid, APKPure, and Quad 9 Domain Name System (DNS) to certify enterprise mobile apps and block malicious website/network access.
Much like Fuchsia, eelo is still in its infancy. Unlike Google, however, Duval has committed to launching eelo soon—some experts believe as early as mid-2018. While the OS is currently being tested on multiple smartphone models, eelo's developers admit there's much work left to do. Expect a default interface redesign; the addition of built-in web services like search, cloud storage, and file recovery; and a three-year security update plan to be created before it ever reaches the public.
Moving forward, eelo also promises to improve protections against intrusive, third-party enterprise services. Things like smartphone Read-Only Memory (ROM), email, and online office tools, for example, can be notorious for tracking users and exposing sensitive enterprise data. The goal for Duval's team is to eventually provide a fully secure digital ecosystem that includes computer OSs, virtual assistants, and even Application Programming Interfaces (APIs).
For now, eelo developers are working hard to ensure that the platform's Google service alternatives are compatible and fully functional inside the OS.
Enterprise mobile security is an ever-growing concern across virtually every industry, so it will be interesting to see if companies are willing to adopt an open-source alternative if it promises data security and privacy enhancements. After all, many of 2017's most serious cyberattacks exploited vulnerabilities of other open-source software systems.
Regardless of whether Fuchsia or eelo make their debut in 2018, one thing's certain: the future of enterprise mobility and OS innovation has never been more exciting.