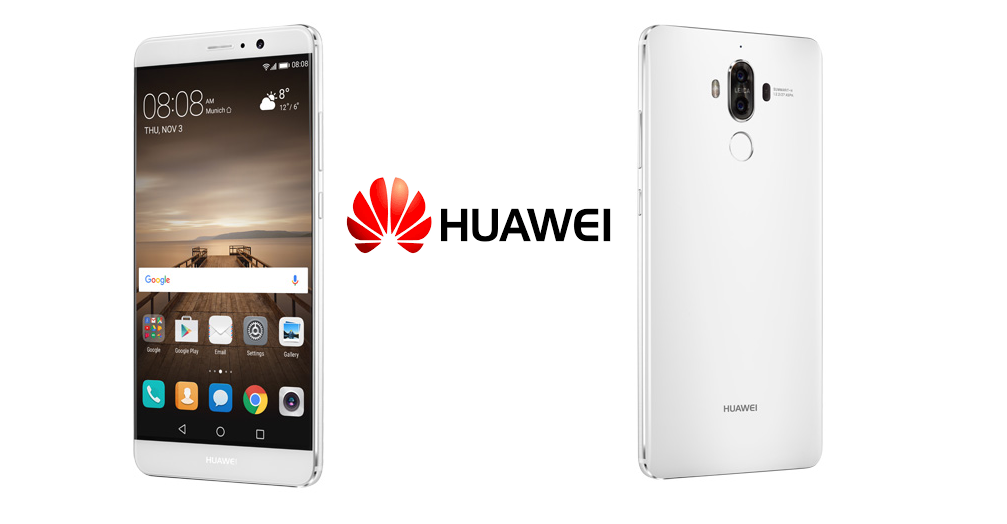 Huawei's newest flagship device, the Mate 9, is headed to the United States at long last, and it's coming with a little something special: Amazon's Alexa assistant.
At CES this week, the company said the Mate 9 – which hit shelves at retailers and e-retailers like Best Buy, Amazon, NewEgg, and B&H – is the first smartphone to be shipped with the Alexa app preinstalled thanks to a new partnership with Amazon.
Like other artificial intelligence assistants, Amazon Alexa Vice President Steve Rabuchin said Alexa adds voice-command utility to a device, allowing customers to "perform everyday tasks on the go." This extends to controlling smart home devices, checking the news, hailing an Uber ride, among other things, he said.
The announcement follows a blockbuster holiday season during which Amazon said it sold "millions" of its other Alexa-enabled devices, including the Echo and Echo Dot smart home hubs.
"Echo and Echo Dot were the best-selling products across Amazon this year, and we're thrilled that millions of new customers will be introduced to Alexa as a result," the company said in a late-December press release. "Despite our best efforts and ramped-up production, we still had trouble keeping them in stock."
But consumers who spring for the Mate 9 will also get a taste of virtual and augmented reality.
According to Huawei, the premium Mate 9 Pro and Porsche Design Mate 9 models will come equipped with Google Daydream compatibility.
Additionally, Amit Singh, vice president of business and operations for Google's Virtual Reality and Augmented Reality team, noted Google and Huawei are planning to work together this year to offer high quality smartphone AR on Huawei devices through Project Tango's motion tracking, area learning, and depth perception technologies.
Huawei said the new partnerships are part of its plan to enable "richer, more rewarding integration over time to help shape the next era of consumer technology."
"Today our focus is to bridge innovation and technology, create an elite ecosystem of industry visionaries, and offer products that significantly enhance the way people connect with one another," Huawei Consumer Business Group CEO Richard Yu said. "As we look to the future, we're at the threshold of an exciting new era where we're breaking through barriers to improve the way we interact with the world. The introduction of the Intelligent Phone is the next evolution in mobile that will provide intelligence to every aspect of our lives, enriching the way we experience the world around us."
A device like the Mate 9 probably won't hurt Huawei's prospects in the United States either, as it looks to expand its hold on the stateside smartphone market.
The third largest smartphone vendor, Huawei shipped more than 139 million smartphones in 2016, a figure that was up nearly 30 percent from the year prior. However, while Apple and Samsung both cleaned house with 44 percent and 21 percent of device activations over the 2016 holiday season, Huawei trailed with just 3 percent, Flurry data indicated.
In addition to Alexa and Daydream, the Mate 9 boasts a 5.9-inch, 1080p display, 64 GB of storage space expandable up to 256 GB, dual 20 mp monochrome and 12 mp RGB rear cameras, an 8 mp front camera, a 4,000 mAh battery, a fingerprint sensor, and support for NFC technology. The device runs the Android 7.0 operating system with EMUI 5.0.
The Mate 9 is available to U.S. consumers in Space Gray and Moonlight Silver for just a hair under $600.