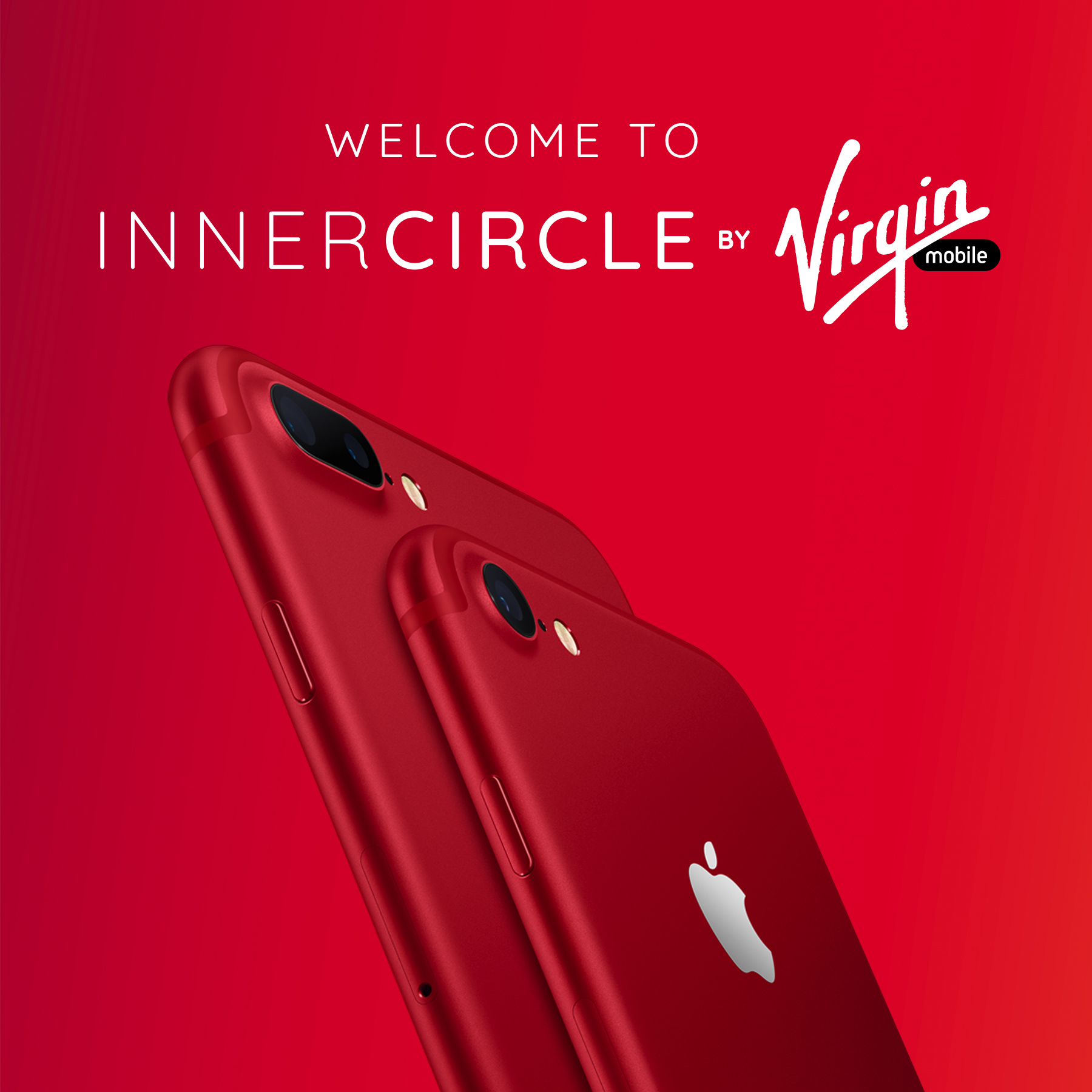 Sprint is finally kicking off a comeback bid for its Virgin Mobile brand, and is doing so in flashy style. Virgin is making its renewal debut with a $1 unlimited offer but in a twist, it seems an iPhone will be the only choice Virgin users have.
According to a Wednesday press release, Virgin Mobile will be the "first-ever, iPhone-only mobile carrier in the United States." While that translates to tough luck for Android lovers, the carrier is (almost unsurprisingly) offering bottom-of-the-barrel pricing on its service. Customers who buy an iPhone and port their number to Virgin's "Inner Circle" plan by July 31 will receive a full year of unlimited service for $1.
The offer is also available to current Virgin customers who upgrade to an iPhone, but Inner-Circle members will be eligible for perks including a round-trip ticket on Virgin Atlantic Airlines to the United Kingdom, a one-night stay at Virgin Hotels, up to 20 percent off Virgin America flights, and $170 off an introductory offer to the Virgin Wine's Club.
"Virgin has always looked to shake things up and challenge the status quo in any sector we go into," Virgin Group founder Richard Branson commented. "Mobile is no exception and with Virgin Mobile USA, we've now worked with Apple to create a compelling offer for our new Inner Circle plan. Simply put, when you buy an iPhone you will get the highest quality device and service plus access to an array of Virgin experiences and offers with our group of companies. I'm excited to share that we are changing the way you experience mobile."
Service after the first year will bump up to $50 with AutoPay. While it comes with the "unlimited" moniker, Virgin notes in the fine print that video streams are "optimized" at 480p+ resolution, music at up to 500 Kbps, and gaming at 2 Mbps. Data deprioritization will also kick in for Virgin customers who use more than 23 GB a month when there's congestion on the network.
The Inner Circle offer is open to customers who purchase an iPhone 7, 7 Plus, 6s, 6s Plus, or SE. Device pricing runs anywhere from $279 (iPhone SE) to $769.99 (iPhone 7 Plus). Virgin indicated its Inner Circle will offer "pre-loved" iPhones in the fall with a one-year, Apple-limited warranty.
That latter part was teased by Sprint CEO Marcelo Claure during a May investor conference when he indicated the carrier's partnership with Brightstar would allow it to offer quality used devices to prepaid customers.
"We have some special relationships that we will announce, that will allow us to basically put those devices back into the hands of consumers who cannot afford that iconic device on the first around. I mean, if you look at the price of iconic devices today for prepaid, they go between $650 to $1,000, and prepaid customer traditionally doesn't have that," Claure said. "But a prepaid customer also wants to have the latest iconic (device)… The test that we have done is so far there is no limit to the market in terms of putting those refurbished or used devices back in the hands of the consumer in the U.S. market in our prepaid brands."
Having said that, Virgin has a steep hill to climb in its quest to reenter the market in a significant way. AT&T's Cricket brand and T-Mobile have been battling at the top of the prepaid pack. As of the last quarter, T-Mobile had a handy lead with 386,000 prepaid net additions to AT&T's 282,000. Sprint trailed with 180,000 prepaid net adds, while Verizon lost 17,000 prepaid devices.